Preproduction CGI image shown.
Meet the Broncos
The Bronco Family is vast, with a reach as far as you're willing to take it and a legacy that spans generations.The entire Bronco family is designed, engineered and built for adventure. So get ready to mount up and get dirty because the one and only legend is making its long awaited return.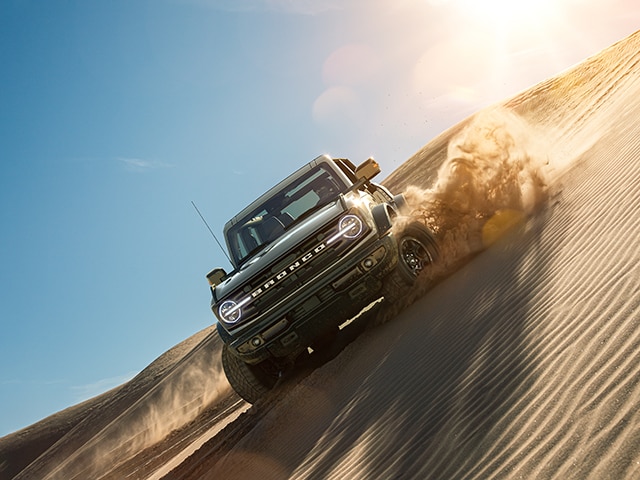 The 2021 Bronco
There's a whole world out there just waiting to be discovered. To find it you have to break rules, push boundaries and climb over the barriers in your way. With its relentless toughness and durability, the all-new Bronco was built to carry outdoor enthusiasts to wherever the wilderness calls. Available in two- or four-door models.
Preproduction CGI image shown. Available beginning spring 2021.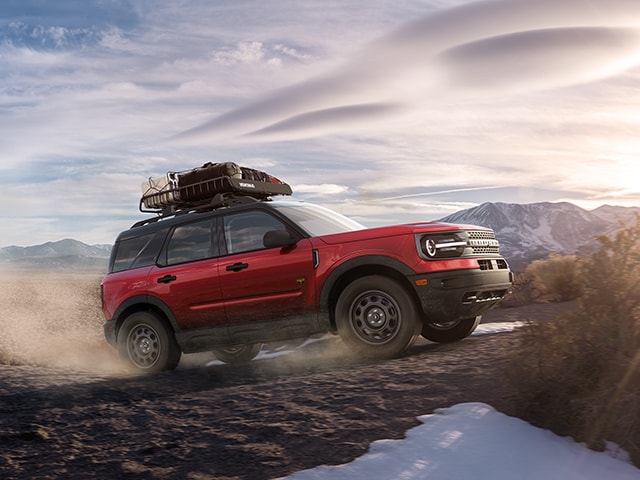 The 2021 Bronco Sport
Meet the latest in the family. The all-new Bronco Sport is your wilderness guide with four unique series engineered to match the way you experience the outdoors. Each, expertly equipped to get you out there - To the mountain ranges, the woodland trails, and the scenic shores. Your adventure begins in a Bronco Sport, and it never ends.
Preproduction CGI image shown. Aftermarket equipment shown. Available late 2020.
What Does a Reservation Do for You?
Your deposit saves your model selection and reserves you a spot when your all-new Bronco or Bronco Sport becomes available to order. You will be able to complete your vehicle configuration before you order.
Here's How It Works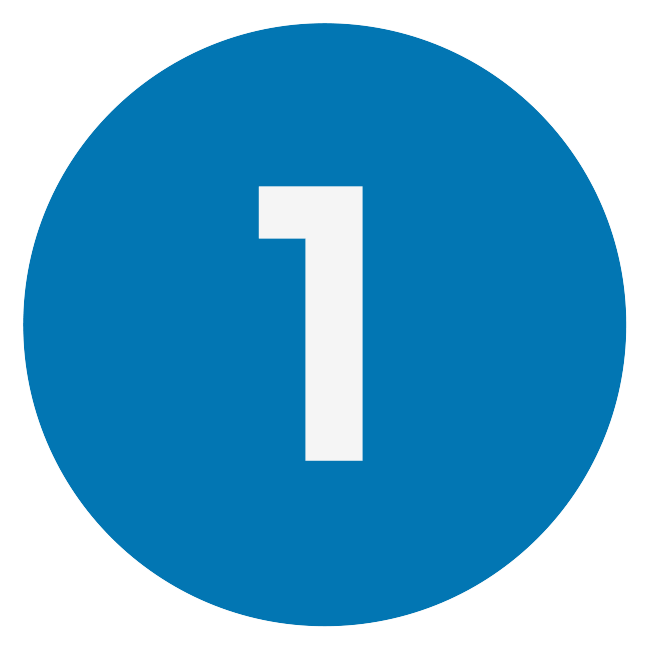 Now - RESERVE
Select your model and put down your refundable $100 deposit.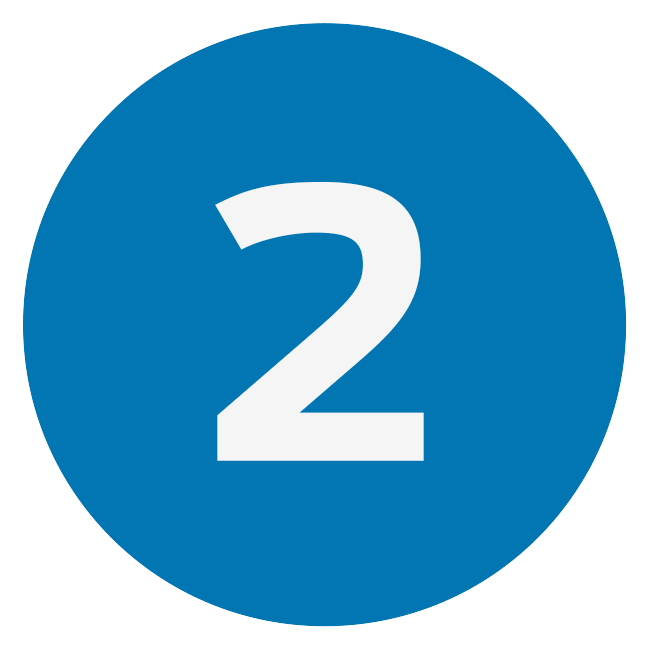 Soon - PLACE ORDER
Your dealer will reach out to place the order, verify pricing and configure the rest of your Bronco or Bronco Sport. Once you verify all the information and pricing from your dealer, your order will be confirmed.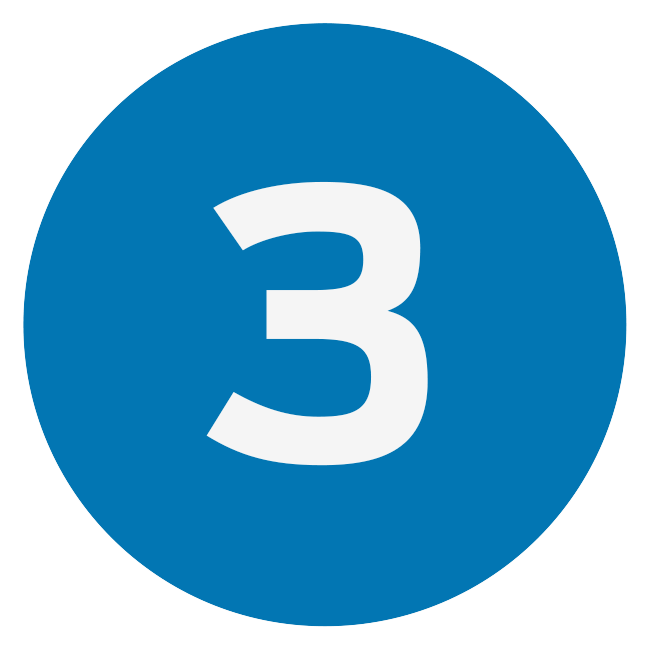 Later - FIRST SHIPMENTS
Bronco Sport production and initial deliveries are scheduled to begin late 2020. Bronco is scheduled to begin spring 2021.
Online Reservation FAQs
What is a reservation?
A reservation lets you select your vehicle and be among the first to order a new Bronco or Bronco Sport from Ford with a refundable reservation deposit. It is not an actual order and does not guarantee delivery.
What steps are required to complete my reservation?
Go online and select your preferred configuration, create a Ford Account, select your preferred dealer and enter your credit/debit card details and address. A confirmation receipt will be sent to the email address you provide.*
What is a Ford Account and why do I need one?
A Ford Account lets you sign into the Ford website to save and manage your personal and reservation information. You need to create a Ford Account to reserve your Bronco or Bronco Sport. Reservations can also be tracked in your Ford Account at owner.ford.com/.*
Can I select any Ford Dealer?
Only Ford Dealers who are eligible and have activated online reservations can be selected. The eligible dealers will be provided based on your ZIP code, or you can enter the name of your favorite Ford Dealer and will be matched to them.
Can I make changes to my reservation?
You will be able to make changes and complete your vehicle selection at the time you place your order.*
Can I cancel my reservation?
Yes. You can cancel your reservation at any time and receive a full refund.* You can do this in your account at ford.com. If for some reason you can't process the cancellation online, you can contact a Ford Customer Experience Representative at 800-392-3673 (Ford U.S.). After canceling, allow seven to 10 business days for the reservation deposit to be credited to your original form of payment. Once you progress from a reservation to an order with a dealer, however, cancellation requests would be at that dealer's discretion.
When can I order my vehicle?
You will be notified prior to when the Bronco or Bronco Sport ordering windows open to finalize and confirm your selection and agree on pricing with your dealer.
What happens to the reservation deposit once I order?
The reservation deposit will be handled by your dealer along with the other details of your vehicle purchase.* When will I take delivery of my vehicle?
You will be able to order your Bronco in late 2020. Production and deliveries will begin spring 2021. Bronco Sport will be available to order in summer 2020. Production and deliveries will begin late 2020. Once actual delivery times may vary based on vehicle model and configuration selected, residency and demand. Once your vehicle is scheduled, you will receive further notification.
Am I buying this vehicle directly from Ford?
No. The purchase agreement will be between you and the dealer, not you and Ford.
How many reservations can I make and can I transfer my reservation?
Up to two reservations per account. Your reservation number is assigned to you and cannot be transferred.*
Will you share my reservation information with my dealer?
Your reservation information will be shared with the dealer you select at the time of reservation. Please see our privacy policy at ford.com/help/privacy for additional information.*
DISCLAIMER: *By completing the Reservation Process, you are not ordering or purchasing a vehicle. Participation in the Program does not guarantee you vehicle delivery. Your Reservation does not guarantee a set price for the Vehicle.
---
 

The New 2021 Ford Bronco is Better Than We Could Have Ever Expected
Remember the days of the square Ford Bronco that could fit all your friends and take you anywhere you desired? Well, we have good news. The Ford Bronco is back for the 2021 model year with an all-new design and attitude. Stepping up its game and adding a plethora of features, along with modern design elements, the 2021 Ford Bronco is desirable and good looking. Brute strength, all-terrain capabilities, several model options, and off-road ability will make the 2021 Ford Bronco a popular model for Indiana drivers.
Multiple Exterior Design Options
Unlike prior models, the new Ford Bronco offers both two-door and four-door options. Edgy and contemporary, the Ford Bronco relies on modern design elements to take its aesthetic to the next level. Not only do these options aide in versatility, but they also change up the game for passenger ease of use, as well. We encourage drivers from Valparaiso and Westville IN to reserve a Ford Bronco today.
Five models are complimented by one specialty edition and two unique layouts for the newest Ford Bronco release. While the First Edition takes the interior elements of this SUV to the next level, the Ford Bronco Rodeo build increases speed and off-road capability from the base model. New additions to the beloved Bronco for its 2021 model year keep buyers on their toes, always wondering what they should expect next.
A Unique Community
The Ford Bronco is not just a vehicle; the essence of this adventure SUV is a community. Known as Ford Bronco Nation, enthusiasts gain access to the newest releases, most up-to-date Bronco information, and tips from fellow Bronco owners. Waiting in anticipation for the release of the 2021 Ford Bronco model, members of this community stay in touch with each other about their expectations and research efforts.
Get on the List with David Taylor La Porte Ford
Those who are interested in getting their hands on a 2021 Ford Bronco should not wait around. Contact La Porte Ford today to see how you might be able to purchase a new Ford Bronco. In the meantime, join Ford Bronco Nation to stay up to date on the latest information regarding its release.